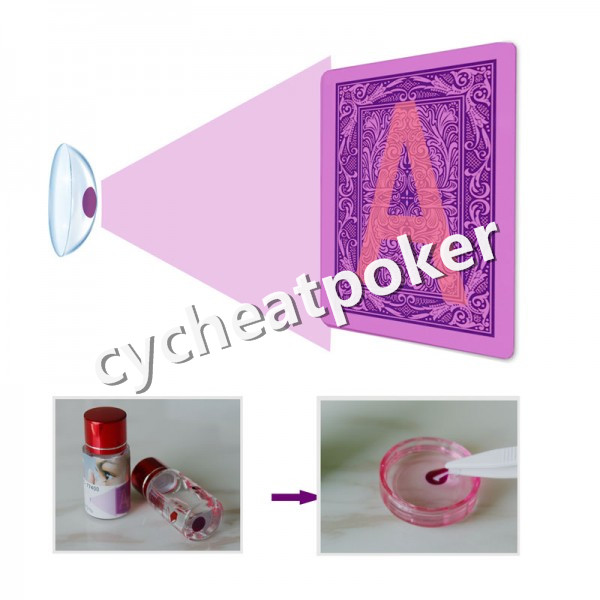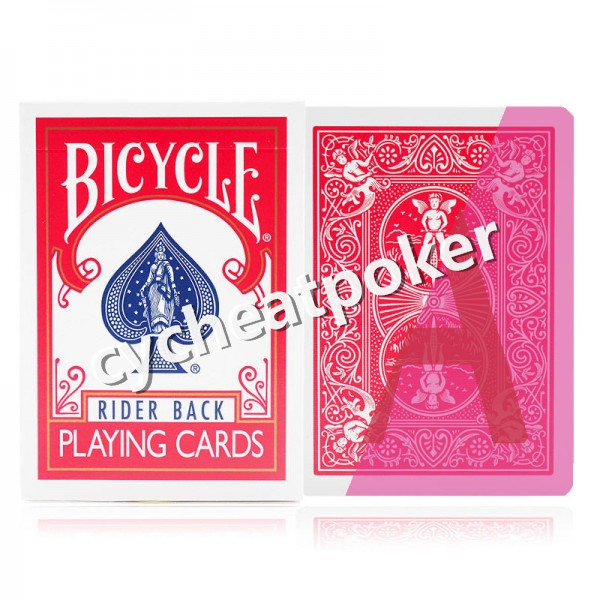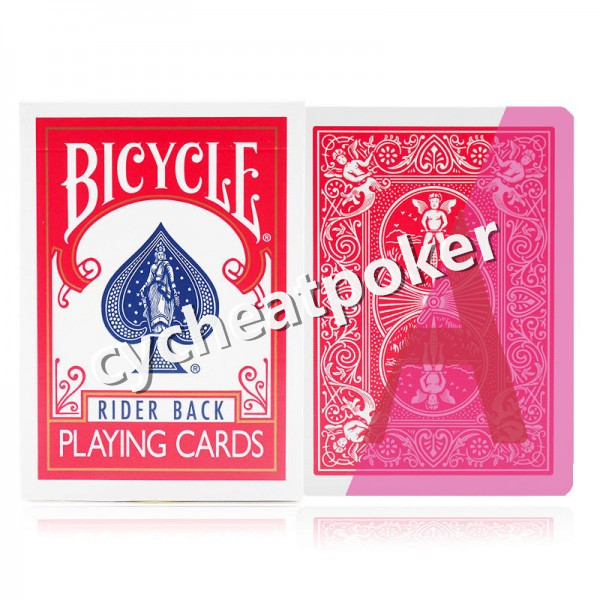 Invisible ink playing cards USA Bicycle Poker
Price:

Contact Us

Product ID:
Bicycle paper cards was produced in USA.Guangzhou DuoDuoXun Electronics Co., Ltd. marked it with invisible ink. So people can see the marking on backside of marked cards when they wearing contact lenses.And we can Providing custom services.
hello, Dear friend.

Welcome to our store, if you have any problems or want get more special offers, please communicate with us first.
We provide invisible ink printing. we can printing on domino, mahjong and so on. marking with invisible ink but still look like the normal cards,only can be seen by contact lenses or Special magic glasses

We print the invisible ink on the card , then put on a special contact lens. You will see the above mark, which is a special kind of ink that cannot be seen by the naked eye. It can be used in private parties, magic shows or poker games.you can customize it according to your requirements.
Bring contact lenses or

Magic glasses

to see hidden poker marks, a brand new product that can help you win
A. We can help you win 100% in all poker playing games;

B. To know the result of winning hand before the game;

C. We can tell 52 cards before deal in one second;

D. To have better winning hand;


1. What we have?
A. Magic invisible glasses help you to see another world in poker games;
B. poker analyzer help you easy win in playing Texas hold em, omaha and any kinds of poker playing game;
C. Remote control any dice when you gamble with dices;
D. Ghost hand to exchange or hide cards when playing;
In the purchase process, you encounter any problems, please first communicate with us. We will give you a satisfactory answer as soon as possible. Wish you a happy shopping!